TEST AND GO (for travellers entering Thailand from 1 April 2022 onwards)
TEST AND GO (for travellers entering Thailand from 1 April 2022 onwards)
วันที่นำเข้าข้อมูล 1 Apr 2022
วันที่ปรับปรุงข้อมูล 1 Apr 2022
TEST AND GO (for travellers entering Thailand from 1 April 2022 onwards)
RT-PCR test result issued within 72 hours before departure is no longer required for all entry measures.
Mandatory period for Sandbox Programme is reduced to 5 days.
Quarantine Period (for AQ scheme) for both vaccinated and unvaccinated travellers is reduced to 5 days.
Test and Go remains unchanged
Travellers whose Thailand Pass has already been approved and are scheduled to enter Thailand under Test and Go scheme from 1 April 2022 onwards are eligible for this new measure.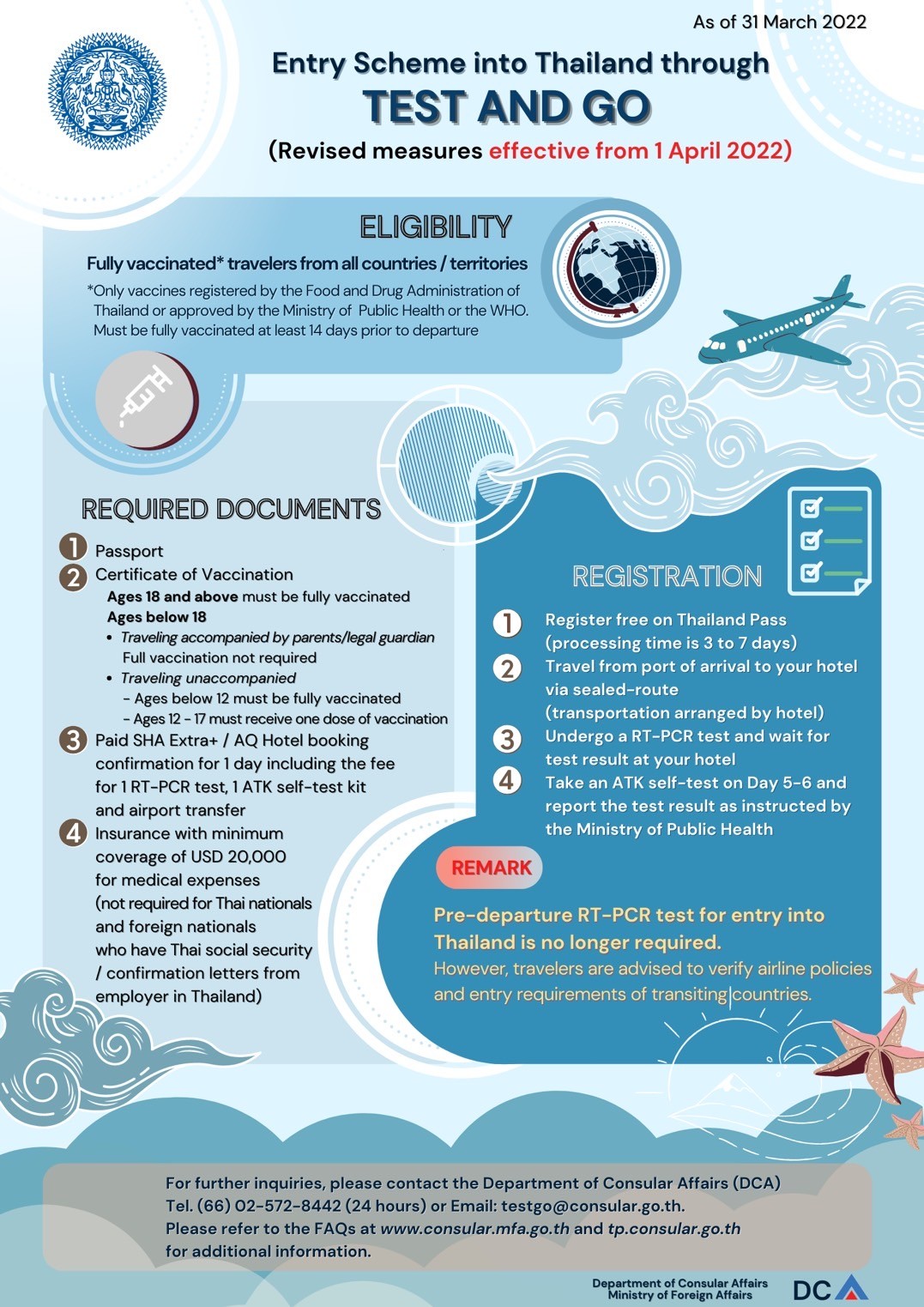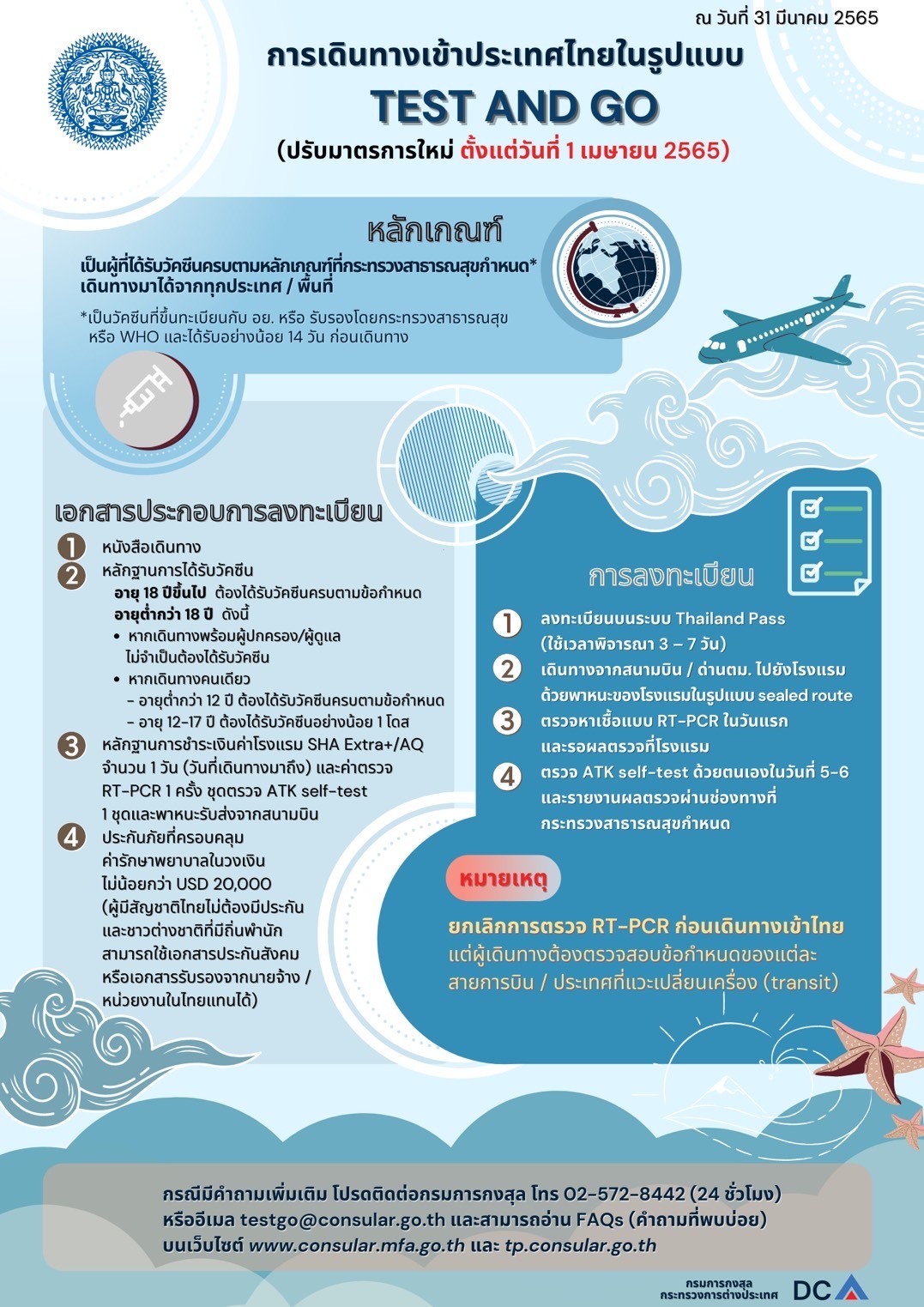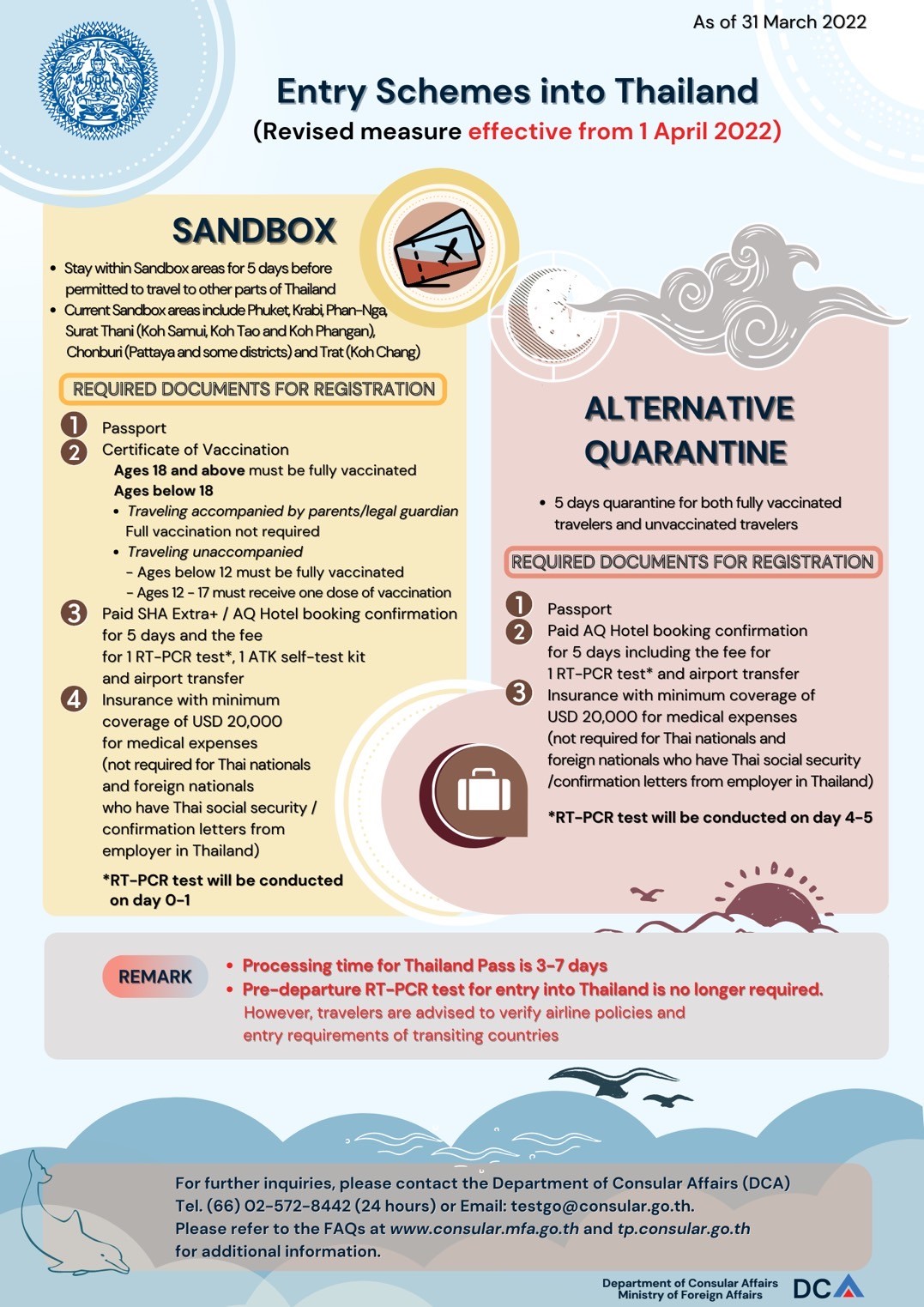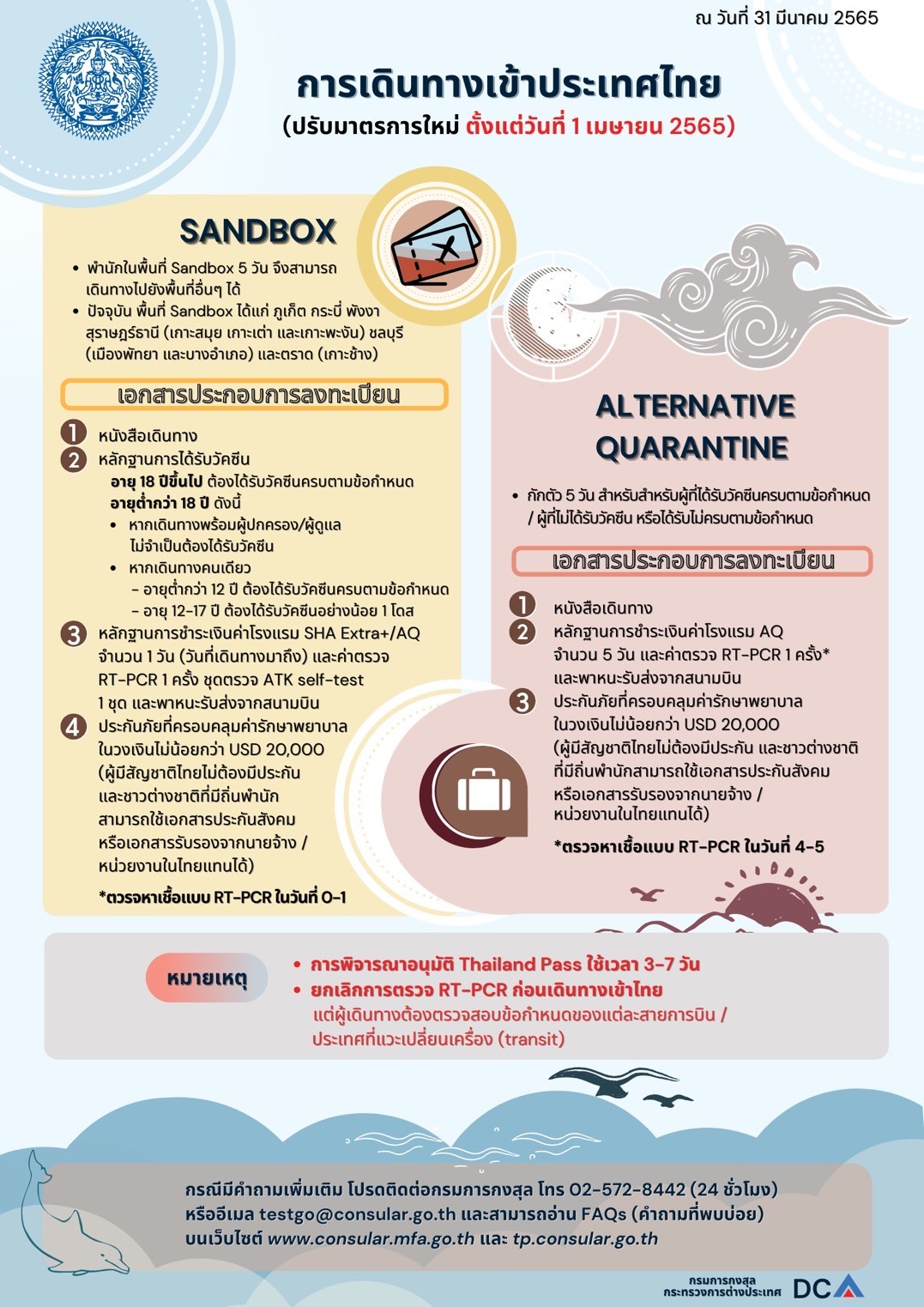 ---